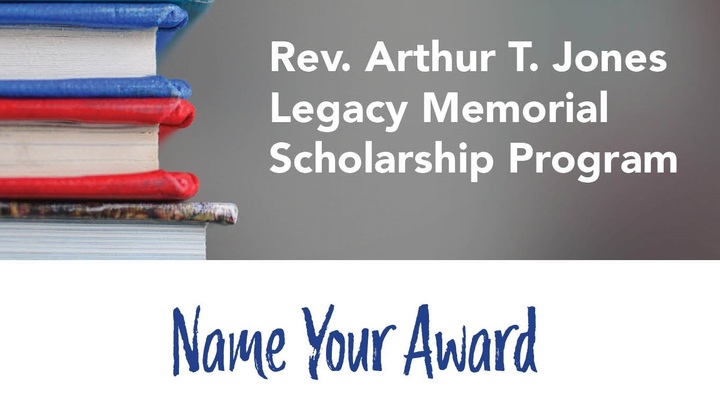 Dates & Times
9 Jun 2019

10:00am - 12:30pm
Attendee Types
Scholarship Program Donor, Bronze

$25

Scholarship Program Donor, Silver

$50

Scholarship Program Donor, Gold

$100

Graduate Gift

$250

Book Award (Application-Based Scholarship)

$500

Graduate or Non-Traditional Student Scholarship

$750

Legacy Scholarship, Competitive (unweighted GPA 2.75 or higher)

$1,000

Legacy Scholarship, Highly Competitive (unweighted GPA 3.0 or higher)

$2,500

Legacy Scholarship, Extremely Competitive (unweighted GPA 3.2 or higher)

$5,000

Memorial Scholarship, Most Competitive (unweighted GPA 3.5 or higher)

$7,500
About Name Your Award, 2019
This year we introduce "Name Your Award," an opportunity for BBFC Members, Friends and Business owners to create and name a scholarship or book award to be given Sunday, June 9th.
Minimum Award:
$250 (Graduate Gift. These are non-competitive awards)
Competitive Scholarship Award Amounts:
$500 (Book Award)
$750 (Graduate or non-Traditional Student Scholarship)
$1,000-$5000 (Legacy Scholarships)
$7,500 (Memorial Scholarships)
Those funding Graduate Gifts, Book Awards, and Graduate or Non-Traditional Student Scholarships will receive a certificate from the Church acknowledging their gift, and they will have their name(s) and scholarship name both recognized from the stage on Education Sunday, June 9th, and printed in the Education Sunday special edition worship guide.
Those funding Legacy or Memorial Scholarships will receive, in addition to the acknowledgments listed above, an opportunity to present their award to the recipient from the stage on Education Sunday, June 9th.
Not interested in naming an award? You can still donate $25, $50, or $100 to the scholarship program. These donations can also be paid in installments for your convenience.